Whether you're stepping out or staying in we've got the perfect private events option for you.
Our team, led by Business Development Manager, Kamal, are on hand to deliver you your dream bingo event.
We can't wait to show you how exciting bingo can be with us during Christmas. We'll be decking the bingo hall and giving our shows a festive facelift, complete with Christmas bingo calls, seasonal prizes and very merry character hosts and comedians. Our menu gets a festive update too, meaning you can enjoy delicious seasonal food and drinks whilst being thoroughly entertained.
It wouldn't be the most wonderful time of the year without a bit of extra sparkle… and that's exactly what we can offer. Secret Santa, personalised gifts, photography packages and goody bags can be added to any event to leave your guests feeling blissfully beguiled.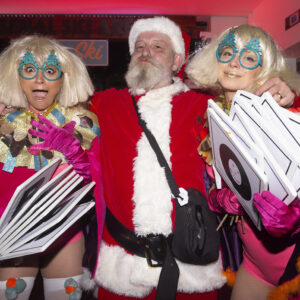 'We received great feedback from everyone and it has been voted the best Christmas party the events team have ever had which is great! I know my team are planning on visiting again soon and bringing along some of the Beefeaters as they would love it.'
LAURA, HM TOWER OF LONDON
Dabbers Social Bingo is the UK's first contemporary bingo hall specifically designed to maximise the enjoyment from playing the game. We deliver shows to the public with dazzling production value, outstanding service and plenty of memorable experiences – and we can offer the same high octane experience exclusively to you and your team.
We specialise in producing exceptional private events offering bespoke options to ensure you receive a unique party package best suited to your needs. With a full evening of entertainment and all of your party involved in the action at the same time, your event will bring together team members and clients alike. Add in delicious food and drinks packages to keep everyone fueled up and ready to play and you've got a stress free party solution.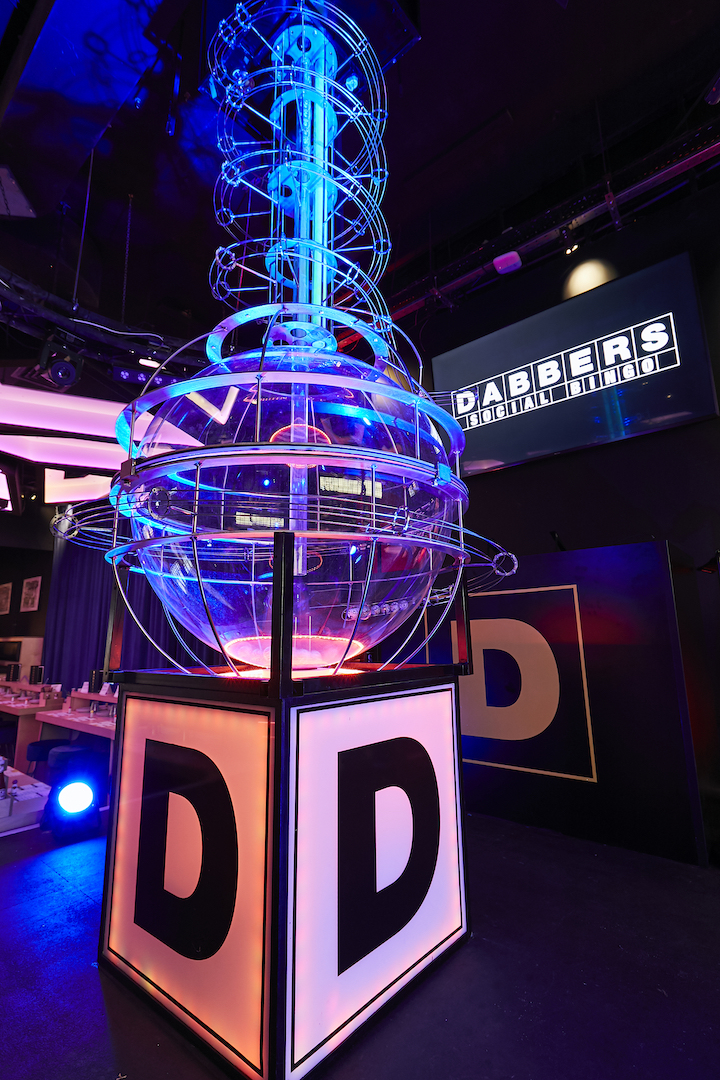 'I couldn't fault the process in any way. Kamal and team were efficient and fantastic at making the booking, checking we had everything we needed and looking after everything for us on the night of the event so we didn't have to worry. Tizzy was incredible and had great banter and everyone had a brilliant time! Thanks Dabbers!'
A Dabbers Social Bingo virtual event is perfect for parties of 30 or over who are looking to socialise whilst being socially distant. We work with the best resources to produce an event that is suited to your team's preferences, timezone and occasion. Plus we have deliverable survival kits to add an extra special personalise touch to your event.
Your event includes
Talented host, live DJ and support from a technical team
Individual bingo cards for each player
Access to your own private online room
2 hours of entertainment with 3 games and 6 prizes to win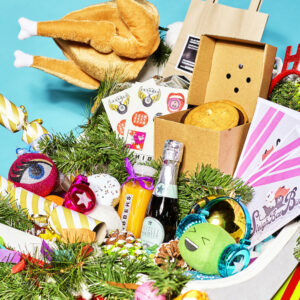 Survival kits sent to your door
'Dabbers Social Bingo was an excellent, fun and hilarious virtual social event for my marketing team. It brought the team together and lifted everyone's spirits whilst everyone works from home. It was the perfect finale to our annual marketing summit. I would highly recommend it.'
We have two custom made, portable bingo machines that allow us to deliver a Dabbers experience to any location, providing top class hosts, comedians, callers and DJs as well all the prizes and confetti to make every occasion extraordinary.
A Dabbers show is the ideal option for a corporate event, brand activation or private party. We'll work with you to theme our production around your celebration. We're on hand with top-notch equipment, stage challenges and audiovisual tech, along with everything your guests could need to play along. We can suggest some carefully selected venues that work perfectly with our style of production.
Plus, with our well equipped pop-up bar, we can keep your guests refreshed and fed wherever your event is. Meaning we're your one-stop-shop for event production in any venue you have in mind.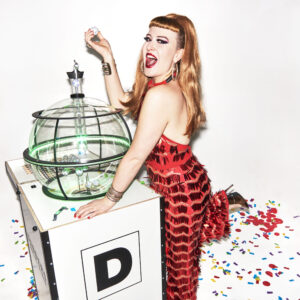 Our mobile bingo machines can come to you
'So good and so funny, thank you so much for such an enjoyable evening!!'
What's a bingo hall without its bingo machine? The perfect conferencing space… Whether you're launching a product or changing the world, this space offers the perfect platform.
Our centre stage is elevated in the centre of the room, giving a unique and engaging perspective of your presentation. With full audiovisual support as you need it.
We can arrange all-day refreshment and catering options to make your day run as smoothly as possible.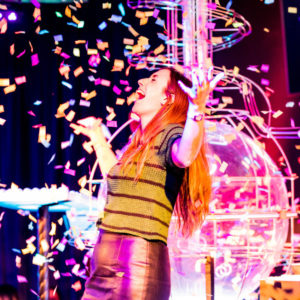 From presentation to party
'Great fun had by all involved, Charlie was especially appreciated :)'
Anna, Rainbird Technologies
Fun, exciting and inclusive.
Whether you're coming to us, or we're coming to you, we're ready to bring you an unforgettable Dabbers experience.
To get started, fill out the form below or give Kamal a call on 07806806256 or email kamal@dabbers.bingo.
Hours

| | |
| --- | --- |
| Monday | 6.30PM-11PM |
| Tuesday | OPEN FROM 19th OCTOBER |
| Wednesday | OPEN FROM 13th OCTOBER |
| Thursday | 6.30PM-11PM |
| Friday | 6.30PM-MIDNIGHT |
| Saturday | 11.30AM-MIDNIGHT |
| Sunday | 12PM-6PM (SHOW DEPENDANT) |
DABBERS BINGO
18-22 HOUNDSDITCH, LONDON EC3A 7DB
Dabbers is situated on Houndsditch, the nearest Tube station is Aldgate.
View on Google Maps