Dabbers Social Bingo is expanding… with big bingo plans in the pipeline we're looking to grow our team, which means is the perfect time to start your bingo journey with us. Find more information about careers at Dabbers below.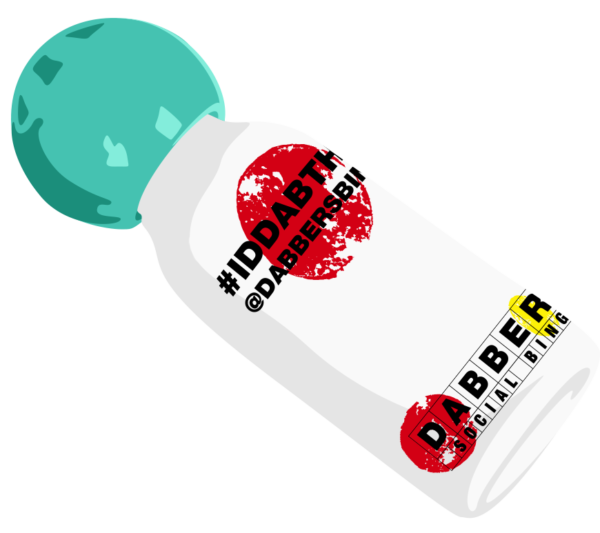 Dabbers is on the search for a new addition to the production team, to fill the position of a Production Assistant.
We are a rapidly growing entertainment company and we are looking for a bright spark to join us in our exciting expansion. Our ideal candidate is a conscientious and multi-talented person who has passion for the events and the entertainment industry, with a sharp eye for detail. You have some knowledge of our Dabbers brand and experience at our venue in east London and are able to assist pre-event production as well as managing the live event.
In this role, you will have the unique opportunity to work closely with the Creative Director, and work in all aspects of Producing our Bingo Shows, including Pre-Production & Event Management, Prop Design, Venue Dress, as well as managing pop up shows elsewhere. 
The ideal candidate is a team player, versatile and a problem solver. You have a strong eye for aesthetic and layout, and will consistently deliver in every task. The role is perfect if you have some experience in the events / entertainment industry and are looking for a regular position in which you can progress.
Salary based on experience 20K – 22K
Enrolment into our NEST pension scheme
We are on the search for bright, bubbly bar staff.
Your job will be customer-focused, making sure you're on hand to deliver our guests the best bingo experience possible!
Flexible hours are available but this job is mostly evenings and weekends.
Hourly Rate £9-£11 plus Tronc dependent on experience
Plus other Employee perks at Dabbers Social Bingo and partner venues
WHAT MAKES DABBERS CAREERS SPECIAL?
Dabbers Social Bingo pays homage to the values that make bingo a part of our cultural heritage: sociable, accessible, exciting, inclusive – a place that brings people together from all walks of life. We're looking to expand our team and fill it with like-minded, wonderful people.

A PLACE WHERE YOU CAN FLOURISH
Working at Dabbers is fun, rewarding and stable. We offer careers that can take you far. From the day you join, the commitment and care you'll receive from us will be second to none, and this will continue throughout your time with us.
Some of the best training there is, outstanding benefits, fantastic opportunities to grow and progress – expect it all whilst working at Dabbers!

Our people are as unique as our brand is. We seek out those who are special, interesting, and different. Those who have a spark. We're in the entertainment business, so we love natural entertainers.
One thing we all have in common is our passion for people, which shines through in the way we treat our guests and one another. It's what we care about most.

Dabbers was started not only to repurpose and modernise the beloved game of bingo, but also to create a company that is a joy to work for. Bingo is inclusive, sociable, accessible and entertaining. Working at Dabbers is all these things too.
We are a place where differences are celebrated rather than judged, a company that treats people well, and an employer that pays people properly – enabling us all to share in our success.

We love to make people happy. Our ethos is to have a big, warm, open heart and being fantastic at everything we do. We don't just serve people; we take them in, look after them and give them space to enjoy an unforgettable experience with friends and family.
We want to make your time with us just as special and unforgettable.

Our co-founder Ed Wethered set up Raise Your Hands, a charity that champions and fundraises on behalf of smaller children's charities. Ed continues to work on its operations and fund raising, so charity is and will continue to be an important of Dabbers.
With Raise Your Hands, we offer eye opening volunteering opportunities to all our team. And through our events at Dabbers we raise money to contribute to charities that really need help – that's just one way we're committed to giving back.

Hours

| | |
| --- | --- |
| Monday | OPEN FROM 13th SEPTEMBER |
| Tuesday | OPEN FROM 5th OCTOBER |
| Wednesday | OPEN FROM 22nd SEPTEMBER |
| Thursday | OPEN FROM 16th SEPTEMBER |
| Friday | 6.30PM-MIDNIGHT |
| Saturday | 11.30AM-MIDNIGHT |
| Sunday | OPEN FROM 26th SEPTEMBER |
DABBERS BINGO
18-22 HOUNDSDITCH, LONDON EC3A 7DB
Dabbers is situated on Houndsditch, the nearest Tube station is Aldgate.
View on Google Maps