Been dreaming of getting away? We certainly have and we're doing just that as we take Dabbers to the coast for the ultimate UK vacay. Dabbers at Dreamland presents social distanced shows set in the neon glow of the Roller Disco.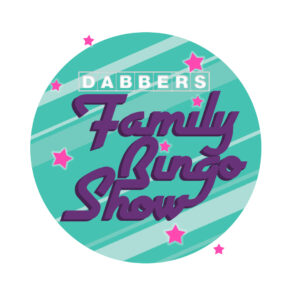 Doors 12pm
Show Time 2pm – 4pm
An afternoon of entertainment that is fun for all the family. In our first game, animal riddles replace bingo lingo and animal pictures replace numbers on the bingo cards. Participants solve the riddles and colour in their animals whilst learning some fun facts along the way. Followed by a round of Bingo Bonanza, dabbing off the numbers in between Disco Balls and fun family challenges. Finally, kids and parents can then get down and boogie with a bonus round of Musical Bingo.
Join us from 12pm for retro video games, plus delicious food and drinks are available to purchase throughout the event.
Table for 2 – £12
Table for 4 – £24
Table for 6 – £36
Each table must include an adult and a child. For additional seats or further booking advice please email dab@dabbers.bingo.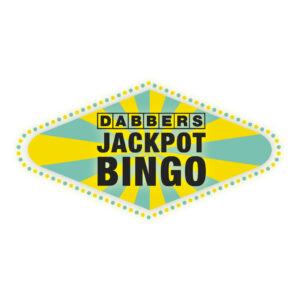 Doors 6pm
Show Time 8pm – 10.30pm
It's like starring in your favourite Friday night telly show. An exciting, rowdy and exhilarating night of fun awaits, whatever the result. Winners will be faced with a choice from our 9 treasure chest of prizes – take their winnings or gamble for an even higher cash prize. Take the jackpot or you could leave with nothing. Someone has to win, will it be you?
It doesn't get more exciting than this…
Join us from 6pm for retro video games, plus delicious street food is on offer throughout the event.
Table for 2 – £30 
Table for 4 – £60 
Table for 6 – £90  
 This is strictly an over 18s event.
To find out more about social distancing you can email our team, or for more information about Dreamland, Margate, visit their website HERE.
Join Dabbers At Dreamland Virtually
Not being able to get to Margate doesn't mean you have to miss out. Book a virtual ticket to play along from the comfort of your own home.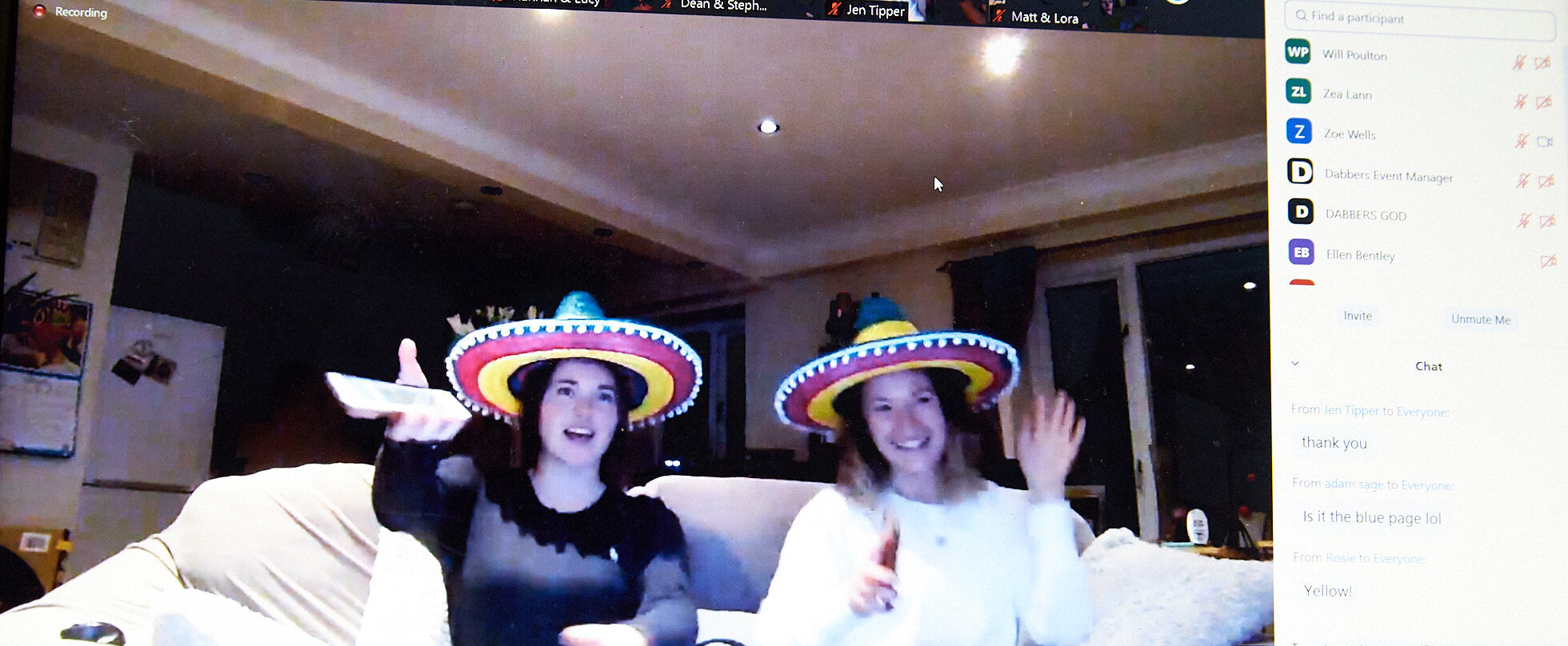 Single Ticket: £8
Includes online access plus one unique Bingo card
2-Person Ticket: £12
Includes online access plus two unique Bingo cards
3-Person Ticket: £15
Includes online access plus three unique Bingo cards
Group Ticket: £20
Includes online access plus five unique Bingo cards
Party Package: £60
Includes 2 person entry from one household with 2 Bingo cards and Dabber pens, Dabbers tattoos, 2 cocktails, 4 cans of beer or wine delivered to your house
Birthday Package: £65
Includes entry for 10 people from multiple different households. Each player will receive a digital Bingo card and we will send one bottle of prosecco and Dabbers tattoos to one household.
More From Dabbers Social Bingo
Hours

| | |
| --- | --- |
| Monday | CLOSED |
| Tuesday | CLOSED |
| Wednesday | CLOSED |
| Thursday | CLOSED |
| Friday | 6.30PM-MIDNIGHT |
| Saturday | 11.30AM-MIDNIGHT |
| Sunday | OPEN FROM 27th JUNE |