Quarantine Q&A with Jonny
We catch up with the Dabbers team to see what they're up to during lockdown…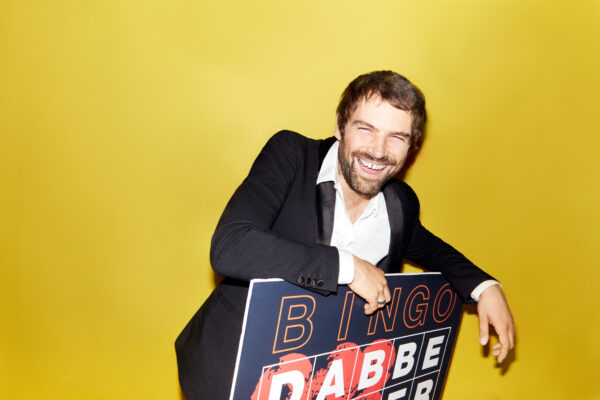 Introduce yourself! What is your role at Dabbers?
Jonny Unknown, Creative Director and Co-Founder.
What are you watching right now?
Weirdly not that much yet, this new digital age has switched our TV viewing to Zoom chats, House Party and online shows. However, Paw Patrol bosses the TV in the house a fair bit at present, I feel like I've completed about 35 series of the show. Oh, and Junior Bake off which I must say is quite compelling. What the young kids can make is incredible.
Any book recommendations?
I've not had time to read anything for myself. However, I've rediscovered some old books I had when I was a kid called 'Choose your own adventure' which I read to my nine year old son. They've got an eerie 70's feel; they've captured his imagination and as a lover of anything interactive I'm enjoying them too. We're also reading the Roald Dahl classic BFG at bedtime as well.
What are you listening to?
Mainly the radio, poor Alexa has to deal with it being rapidly swapped back and forth from 6 Music and Heart FM. It's a good mix of presenters, music with some cheese. Albums though – Brittany Howard, Ghost Poet and Thundercat's new record of late.
What food can you not live without right now?
It would probably have to be the chocolate fix in the afternoon. However…. The ingredient 'Yeast' has become pretty damn important of late.. It doubles up as a 'kids activity' and 'for tasty treats'.
The face with the mouth that's got that nervous grin.
Most-used app on your phone?
Jeez, every app now seems to ping ten-fold these days. But probably the go-to is good ole Instagram still.
What are you most excited to do when this is over?
I'm hoping there will be one festival still happening which I'll be able to be at. Failing that beer garden action with the besties and seeing the fam.


Hours

| | |
| --- | --- |
| Monday | CLOSED |
| Tuesday | CLOSED |
| Wednesday | CLOSED |
| Thursday | CLOSED |
| Friday | 6.30PM-MIDNIGHT |
| Saturday | 11.30AM-MIDNIGHT |
| Sunday | OPEN FROM 25th JULY |