Quarantine Q&A with James
We catch up with the Dabbers team to see what they're up to during lockdown…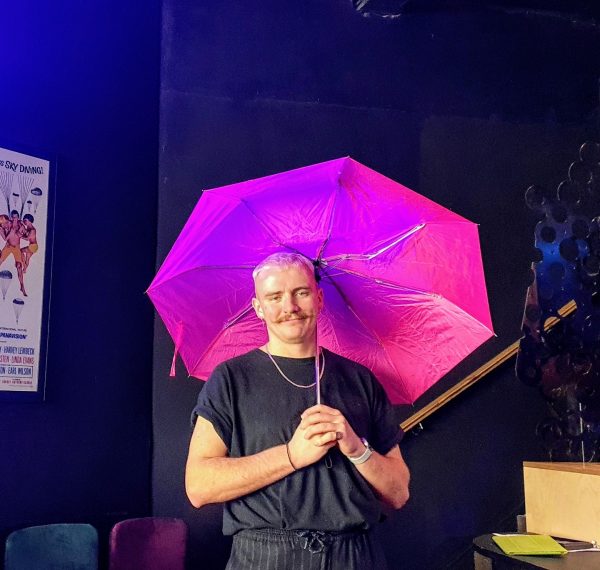 Introduce yourself! What is your role at Dabbers?
Hello there! I'm James and I am the Junior Event Producer at Dabbers. Normally I'm the bloke managing the glittery pandemonium at the shows, but lockdown has seen me transformed into the main producer for our live-streamed Quingo.
What are you watching right now?
I'm an avid Walking Dead fan, so I've been keeping up to date with the latest season. It was due to finish on Sunday 12th April, but because of this pesky Coronavirus malarkey, they were not able to edit the season finale for air…
Any book recommendations?
Jordan Peterson – '12 Rules For Life: An Antidote to Chaos'. Such a versatile book and very apt for the current times. Clean your room!
What are you listening to?
Audiobook: 'Crime & Punishment' – Fyodor Dostoyevsky
Music: 'Half The World Away' – Oasis
Podcast: The Jordan B. Peterson Podcast (I just can't get enough!)
What food can you not live without right now?
Lockdown has reintroduced me to hot-crossed buns 😋. I have them with copious amounts of butter and peanut butter – don't knock it 'till you've tried it!
Most-used app on your phone?
WhatsApp hands down – keeping in touch with the homies!
What are you most excited to do when this is over? 
Cast Zoom into the fire from whence it came, and be done with video-calls for good! I can't wait to see my friends and talk to people in person.


Hours

| | |
| --- | --- |
| Monday | CLOSED |
| Tuesday | CLOSED |
| Wednesday | CLOSED |
| Thursday | CLOSED |
| Friday | 6.30PM-MIDNIGHT |
| Saturday | 11.30AM-MIDNIGHT |
| Sunday | OPEN FROM 25th JULY |