Lockdown Bingo: Would You DIY?
Bingo has been the go-to activity for remote team hook-ups since the UK's lockdown began in March. With bingo resources and ideas available online, doing it yourself might be tempting. We take a look at what goes into hosting a virtual event and how we might be able to help.
No really, you can't play bingo without balls. Whatever version of the game you opt for, finding a way to call out 45, 75 or even 90 random numbers without repetition isn't easy. You could use a free version of a random number generator, but these can throw up the same number plus you've got to keep track of what numbers you've called.
We have mobile bingo machines currently taking up residence with some of our wonderfully talented hosts, meaning we can offer you a game of bingo with a glittering, shimmering blower and plenty of balls.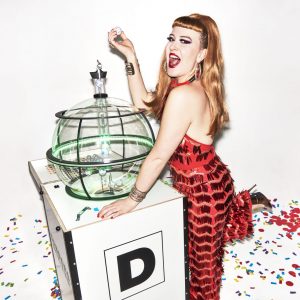 Bingo and similar games come with a good deal of admin to make the game fair and fun – it's no good half your team playing with the same game card. That means an individual card for each of your players, multiple if you're playing more than one game. Dishing cards out and checking off winners may be manageable for smaller numbers but when you get above 30 people, is it really worth the effort?
Leave the tiresome admin to us. We'll email each player with their bingo cards and directions to access your private Zoom room. Our hosts explain everything your guests need to know to play and we're also on hand in the chat throughout for any game-play questions.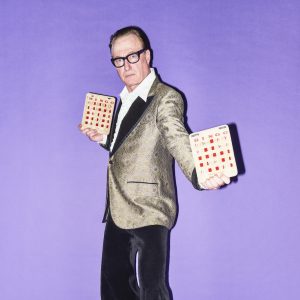 Are you ready to perform?
So, you've figured out the numbers and sent everyone their bingo cards. Now for the calling… Will you go classic, or make up your own calls? Either way you've got to give it some gusto. Your event will probably last an hour or two, so you don't want to subject your players to a vapid monologue. Maybe you're a secret thesp and are keen to project some dramatic bingo calls – good for you. If not, that's perfectly understandable but the worst time to realise bingo calling isn't for you is while you're bingo calling!
Bingo calling is our calling and we've got a whole host of calls to make our games lively and topical. We'll even add in Disco Balls, quiz questions and player-to-player challenges. All delivered by an expert MC.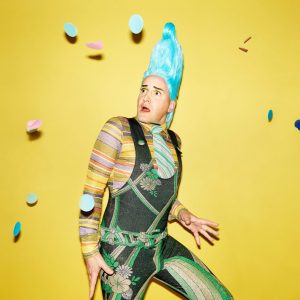 For an event that your team are going to enjoy and remember, it takes more than balls, numbers and dabbing. Is this really that important? Absolutely! You and your guests have spent a significant amount of time apart; the idea is to get you guys connecting again. With each individual sat at home, you want a show that is going to draw them in, put them at ease, and get them taking part.
Sure, you can do without but it's the glitz, glam, and banging soundtrack we provide that will set your event apart. With all the technicalities looked after, all you and your guests need to do is fix yourself a drink.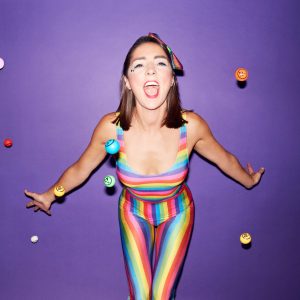 Your game of bingo might just be a bit of fun but what are your guests playing for? Huge jackpots aren't necessary to add that bit of risk and excitement to your game. However, even sourcing the most cost-effective novelty items can be hard in the current climate and then you've got figure out postage too… yawn.
We've got the swag sorted too. Working with independent, ethical prize partners, your players will be competing for virtual prizes and deliverable loot that they can enjoy straight away with no extra hassle to you. We can even adapt these to your specifications to better suit your crowd.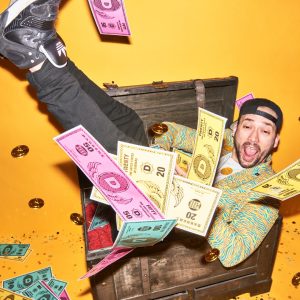 So, will you ditch the DIY and make your bingo Dabbers? To find out how we can tailor what we do to your needs, get in touch with Kamal on kamal@dabbers.bingo or 020 3176 3139.

Hours

| | |
| --- | --- |
| Monday | CLOSED |
| Tuesday | CLOSED |
| Wednesday | CLOSED |
| Thursday | CLOSED |
| Friday | 6.30PM-MIDNIGHT |
| Saturday | 11.30AM-MIDNIGHT |
| Sunday | OPEN FROM 25th JULY |